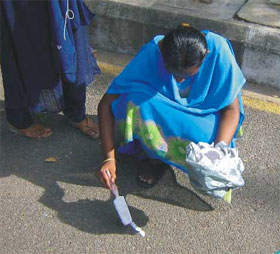 The Division of Transportation Engineering of Department of Civil Engineering, Anna University, Chennai, has been offering a Master's Degree (M.E) Programme in Urban Engineering from the year 1974. Over the years based on the employment potentials and demand from user agencies this course has been thought of primarily as M.E Transportation Engineering course. To this effect the name of the Division has already been changed by the University from Urban Engineering to Transportation Engineering. The programme was designed to train civil Engineering graduates to plan, implement, and monitor and manage urban development activities with special thrust o urban transportation.
The Course is oriented towards Traffic Engineering and Management, Transportation Planning, Urban Planning, Sustainable Urban Planning and Development, Transportation Economics, Road Safety Audit, Design of Construction of Flexible and Rigid Pavements, Highway Planning etc.
In addition to theory courses, students have hands on experience by conducting Laboratory Experiments in I and II Semester of M.E (Transportation Engineering) Programme. The students are also made to undergo Practical Training in any one of the reputed organization at the end of their Second Semester for a period of four weeks to have an Industry Related Experience.